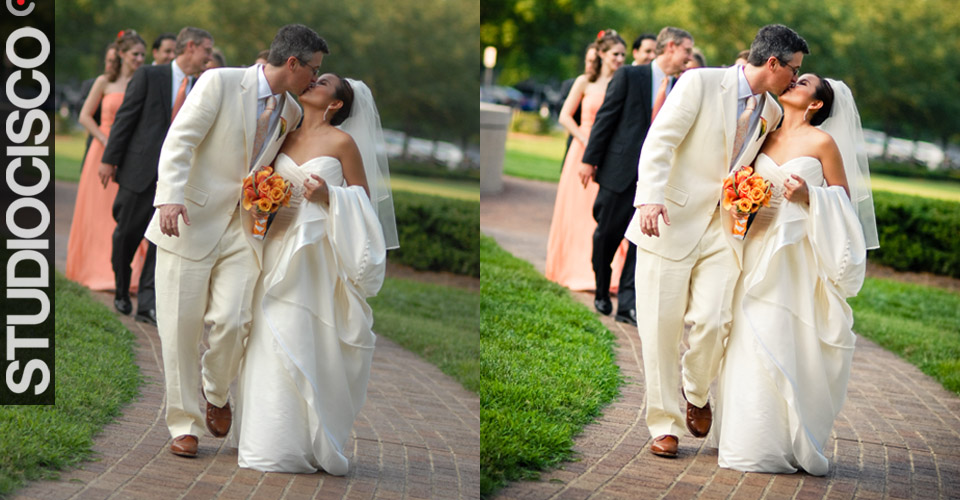 Here's an example of how a typical job goes in Post Processing here at Studio Cisco...

Before your first job we'll chat a little about what your style and tastes are. Do you prefer warm or cold black and white conversions? Less effects or more? High contrast or ...really high contrast? You can send along a few of your images, and then critique them when I post them up for proofs. My goal here is to complete the image you have in mind by enhancing your photographs to suit your taste. Depending on how many images you'd like to see sampled, this service is usually free. Or, you can view the images on this site and tell me what you like best.

If you're local, I will provide pick-up and drop-off services in most cases. Otherwise, files are received through the mail. Please- only send copies of your work! As reliable as the post often is, it isn't unheard of to have lost or damaged packages. So always keep the orignals in a safe spot on your end. Files are typically received on DVDs or portable drives.

Both RAW and .jpg images are welcome. But remember, RAW offers more flexibility and control in post procesing than .jpg files do, though I always do my best with what I receive. At this time I do not offer editing services. How would I know if I should happen to delete the only known photo of Old Uncle Joe, who was a special guest at the ceremony? While editing, create a folder of your favorite shots. Keep that folder handy, name it "Favorites" or "Picks" and send it along. These will be the images that I spend a little extra time tweaking.

Each image of the shoot will be individually processed and corrected for exposure and white balance. Most weddings have multiple photographers and I do my best to match the color between cameras. The shots you have selected as your favorites will have a second round of processing applied. I'll add some extra lovin' to these.. Sepia, B&W and/or other artistic effects such as blur effects, vignettes - to your specifications and preferences.

Normal trunaround time is 7 days, from the time the files are received to the day I put them back in the mail to return to you. Scheduling during the high wedding season is recommended. As the only editor here, the advantage is that you get the same quality work done to your taste for each job, but the drawback is that I sometimes receive more work than I am able to complete in a comfortable time frame. Right now I'd like to avoid scheduling and reserving dates, so if possible, please let me know a bt in advance that your work is coming my way.

Once complete, all files are mailed (or, if local, delivered!) back to you on DVD in high quality .jpg format in sRGB color mode - ready to print (speaking of printing, I do keep on top of calibration).
Pricing

Each job is priced per image. Jpg files do not provide as much data to work with as compared to RAW files, therefore .jpgs require a little more effort to correct.

Price per .jpg file is .25 cents
Price per RAW file is .22 cents
Final note on Post Processing- I respect all my clients and do not share tips or techniques between them. With nearly 15 years in digital imaging, I've learned what makes an image stand out. My background is in art & design and as such I'm very good at getting a feel for the image that photographers are trying to capture "in the moment". I like being the "behind the scenes" guy who completes the picture.



Special!
Introductory offer for new clients:

20% off your first job.

This applies to any service I offer, from web hosting to retouching a single image.

Let's get started!